Air pollution has now become a commonplace word in our lives. It is everywhere and people all over the world are experiencing adverse effects on their health due to the deteriorating quality of air.
The damaging consequences of polluted air are evident in every city around the world. Thick clouds of smog can be seen hanging in the horizon of urban cities which are being polluted by several indoor and outdoor sources.
Interesting facts about air pollution
It's not always the human activities that cause air pollution. Air pollution can also be caused by natural causes. Some of them are volcanic eruptions, forest fires and radioactive decay.
It is estimated that the number of deaths because of air pollution will reach 6 million per year by the year 2050.
Air pollution has also been linked to bladder cancer and also changes in brain functions like learning and short-term memory.
Polluted air has been linked with the accelerated aging of skin.
Sensors that can detect potentially dangerous air pollution are currently being developed for smartphones.
According to a study, 1 out of 8 deaths in the world is associated with air pollution.
Smog has been linked to cases of deaths because of lung transplant rejection in patients.
Disease and Death Because of Air Pollution
Outdoor Air Pollution
| Disease | Percentage |
| --- | --- |
| Ischaemic heart disease | 40% |
| Stroke | 40% |
| COPD | 11% |
| Lung Cancer | 6% |
| Acute Lower Respiratory Infection | 3% |
Indoor Air Pollution
| Disease | Percentage |
| --- | --- |
| Stroke | 34% |
| Ischaemic heart disease | 26% |
| COPD | 22% |
| Acute Lower Respiratory Infection | 12% |
| Lung Cancer | 6% |
Air Pollution Facts from Different Countries
Air Pollution Facts: USA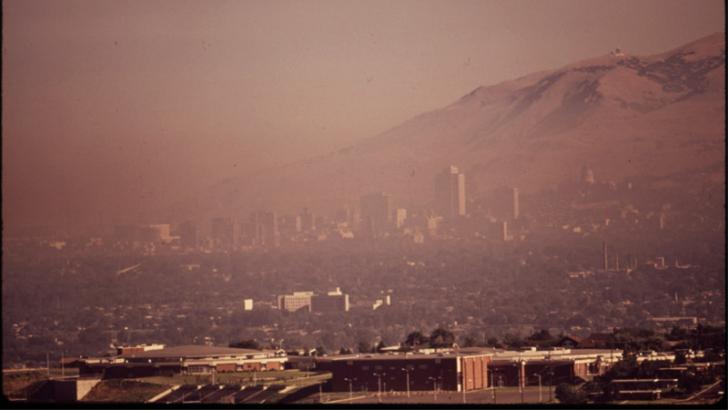 Almost one third of air pollution in San Francisco is due to the air pollution in China which can travel as far as the Central Valley in the United States.
The increase in air pollution in China also increases the occurrence of snowfall in the state of California.
The five cities with the highest air pollution in the United States are all from California.
According to The American Lung Association, 40% of the American population is exposed to unhealthy air.
Los Angeles is the most polluted metropolitan in terms of ozone pollution. The cleanest cities with no unhealthy levels of ozone pollution from 2011-2013 were:

Bismarck, ND
Fargo-Wahpeton, ND-MN
Cape Coral-Fort Myers- Naples, FL
Salinas, CA
Elmira-Corning, NY
Rapid City-Spearfish, SD.
Air Pollution Facts: China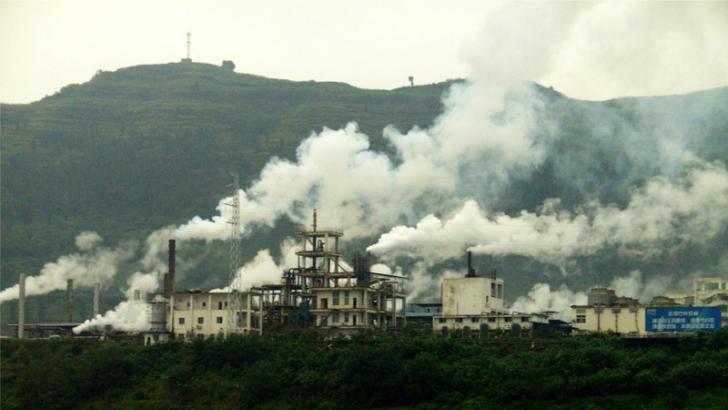 The level of air pollution in Beijing, China is so devastating that breathing its air has been compared to the health risks same as smoking as many as 40 cigarettes in a day.
The air pollution of China is visible even from the space.
80% of the Chinese population is exposed daily to harmful level of pollution.
The average number of deaths in a single day due to air pollution is 4000.
The city of Hangzhou experienced smog for at least 200 days in 2013.
Particulate Matter(PM) 2.5 levels in Beijing are the highest at midnight and five times greater than the national average.
Air Pollution Facts: India
The health risks of breathing the air of Mumbai for a day is same as smoking 100 cigarettes.
The capital of India, Delhi, has the most polluted air in the world.
According to WHO, 13 of the cities with the greatest level of particulate matter in the world are from India.
In 2013, outdoor pollution of air was reported to be the 5th greatest cause of deaths.
Approximately 100,000 people in India die prematurely because of air pollution.
The air in Delhi is assumed to surpass the accepted limit by four times.
According to WHO, the Delhi air is two times more toxic than the air in Beijing.

Air Pollution Facts: England
The Great Smog, which occurred in London in 1952, resulted in at least 4000 deaths in a matter of days.
According to a study, 9,500 premature deaths in London is caused by air pollution.
In April 2015, the level of PM 2.5 (Particulate Matter) in London was six times higher than the safe limit.